Everything You Need to Know About Attic Insulation
In what climate do you live? If you experience extreme heat or cold, then attic insulation is key to a comfortable home. With heating bills being at an all-time high, having your attic properly insulated is more important than ever.
Of course, you can wear warmer clothing, turn the dial on your thermostat, or add an extra comforter to your bed. But why not do the homework for yourself? Taking proactive steps, like attic insulation, can make your home more comfortable and save money in the long run.
In this guide, we're going to:
1. Look at the importance and benefits of attic insulation
2.How to find the best insulation for the attic 
3.See how much it costs to have your attic insulated
Now, let's look closely at attic insulation and why it matters.
How Attic Insulation Works?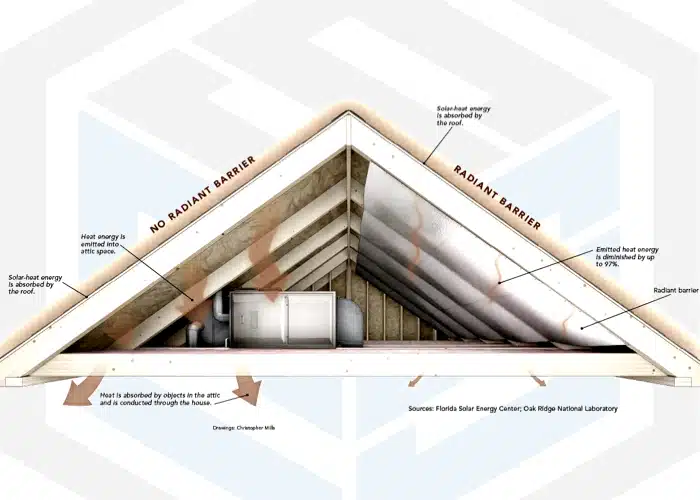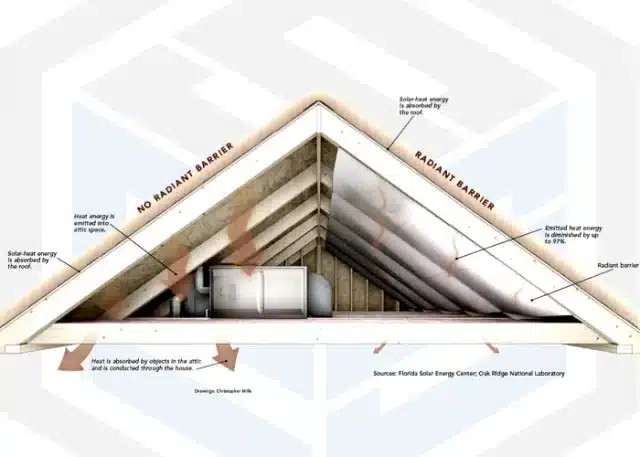 In your home, the air flows naturally from a warm area to a cold one. So, in the winter, heat will flow from your warm living space into your attic. And in the summer, heat will enter your attic from the hot outside air.

You need to insulate your attic to prevent this heat loss (or gain). That way, you can keep your home at a comfortable temperature all year long without wasting energy.

Limiting air movement is the key to minimizing heat loss (or gain). So, when you're looking for the best insulation for your attic, you want something that will do a good job of sealing off your attic space. 
Why Is Attic Insulation Important?
Heating and cooling costs account for about 50% of the energy used in the average American home. That means you're wasting a lot of money if you're losing heat in the winter or cooling in the summer due to poor attic insulation.
A properly insulated attic can save you up to 15% on heating costs and 11% on home energy usage. In other words, attic insulation is one of the most effective ways to make your home more energy-efficient and save money.
Furthermore, lack of proper attic insulation can lead to other problems like:
1.Uneven Insulation In Your Home: You might notice that some rooms are always too hot or too cold. That could be due to uneven insulation in your attic, which lets heat escape in the winter or enters in the summer.
2.Blocked Ventilation: If your attic is poorly insulated, it can block airflow and prevent heat from escaping in the winter. And this can cause ice dams to form on your roof, which can lead to leaks and water damage.
3.Structural Damage: Heat escaping from your attic in the winter can cause the wood in your attic to warp and crack. Over time, this can lead to structural dam
Benefits of Attic Insulation ?
Your attic does much more for your home than you probably realize. As you've seen, a lack of attention to the attic can lead to many problems. After all, it's a protective barrier for your home from cold, heat, and even humidity. The key to a comfortable and energy-efficient home is a well-insulated attic.
Unfortunately, that's one area in which many homeowners fall short. In fact, about 90% of U.S. homes have inadequate attic insulation. If your home isn't insulated correctly, you'll be facing many of the aforementioned problems for years to come.
With that in mind, let's go over some of the many benefits of attic insulation:
We've already mentioned this one, but it's worth repeating. Energy costs are rising, and they're not showing any signs of slowing down. The average U.S. household spends about $2,000 yearly on energy bills, with about half going towards heating and cooling costs.
The U.S. Department of Energy estimates that you definitely can save up to 15% on heating & cooling costs by insulating your attic properly. That adds to significant savings over the years, especially if you live in a climate with extreme temperatures.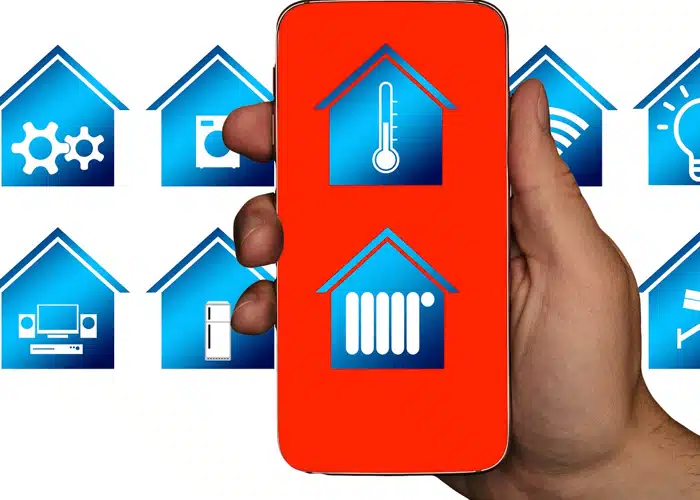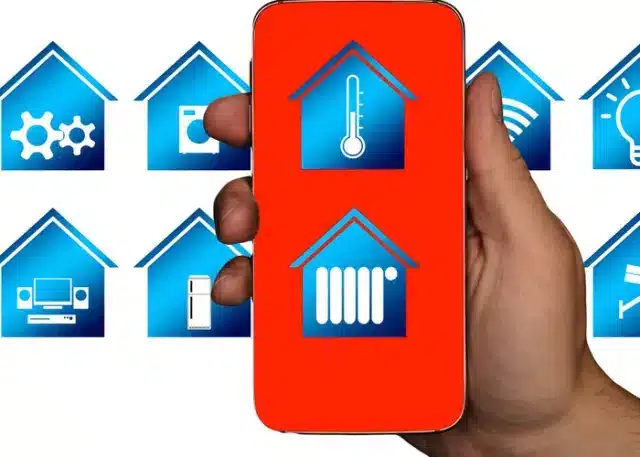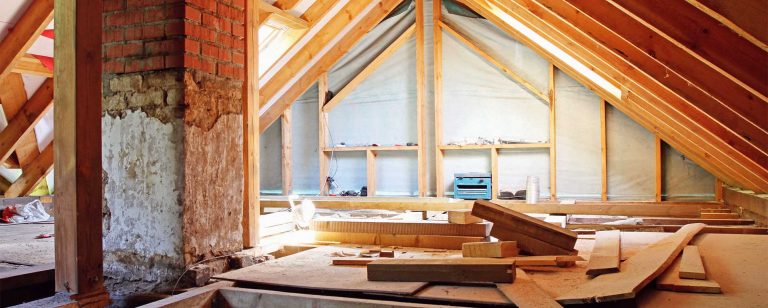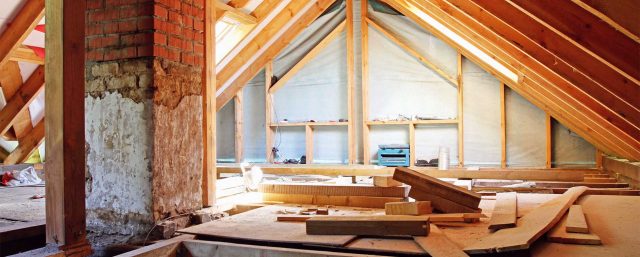 Heat escapes from your attic in the winter and can cause the attic's wood to warp and crack. Over time, this can lead to structural damage in your home.
Not only is this a serious safety hazard, but it will also be very expensive to repair. A well-insulated attic will prevent this type of damage and keep your home safe and sound.
When your attic insulation is not up to par, it often leads to blocked ventilation, which can cause a build-up of moisture. This humid environment is the perfect breeding ground for mold and mildew.
These contaminants can enter your home through the attic and cause respiratory problems, headaches, and even allergic reactions. A properly insulated attic will prevent this by allowing air to flow freely and keeping moisture at bay.
Read more about home air quality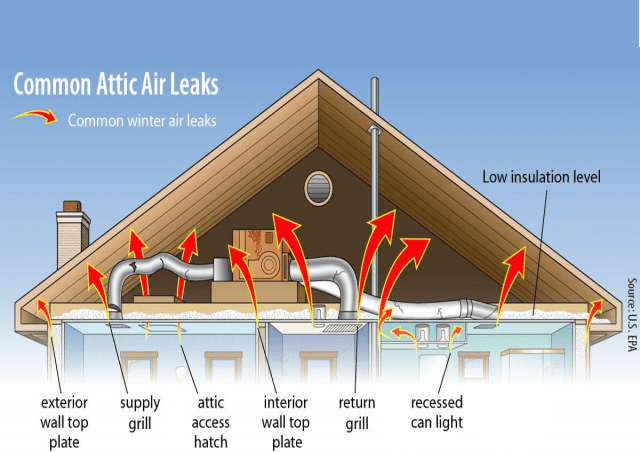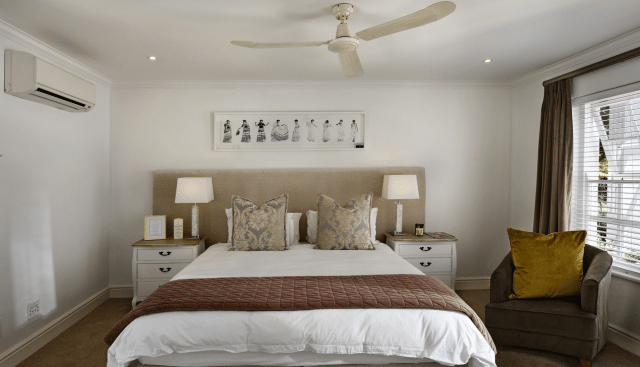 If your attic is badly insulated, it can cause some rooms in your home to be too hot or too cold. That is because heat escapes from the attic in the winter and enters in the summer.
A well-insulated attic will keep your home at a comfortable temperature year-round. You'll also be able to lower your thermostat since the temperature in your home will be better regulated.
5. Less HVAC Wear and Tear
It will wear out faster if you run your heating and cooling system more often because of substandard attic insulation. That means higher energy bills and costly repairs or replacements down the road.
A well-insulated attic will help your HVAC system run more efficiently and of course last longer. You'll also put less strain on the environment in the process.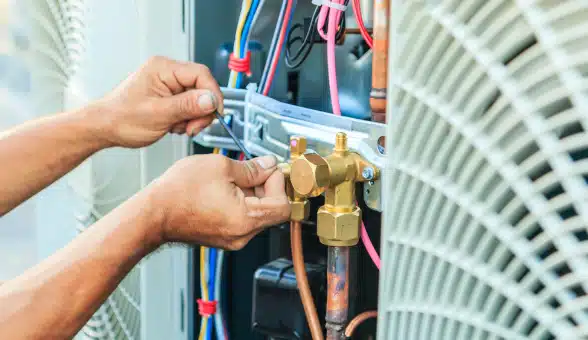 Levels of Attic Insulation
What's the best insulation for the attic in your home? How can you find out? The U.S. Department of Energy has a recommendation system that rates the insulation level your attic needs based on your climate.
They use the R-value to measure an insulation's ability to resist heat flow. The higher the R-value, the better the insulation will be at keeping your attic cool in the summer and warm in the winter.
For example, homeowners in hot climates like Florida or Texas should aim for an R-value of 30 or higher. On the other hand, people living in cold climates like Alaska or Maine need an R-value of 60 or higher.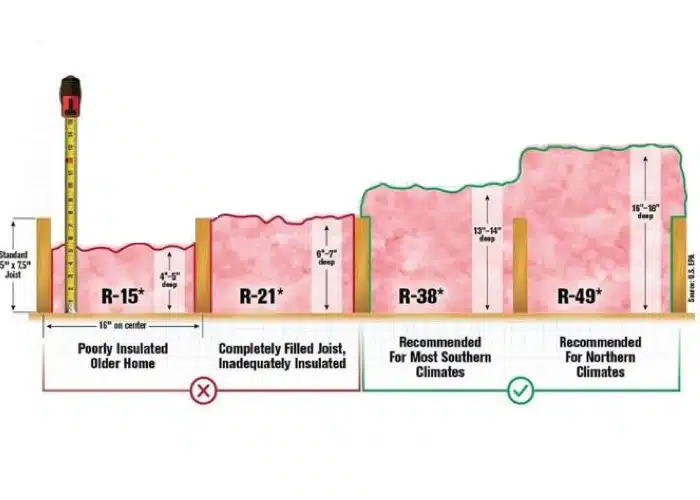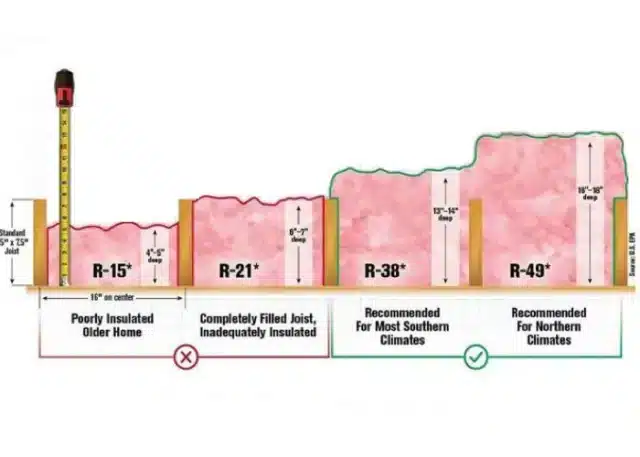 Types of Attic Insulation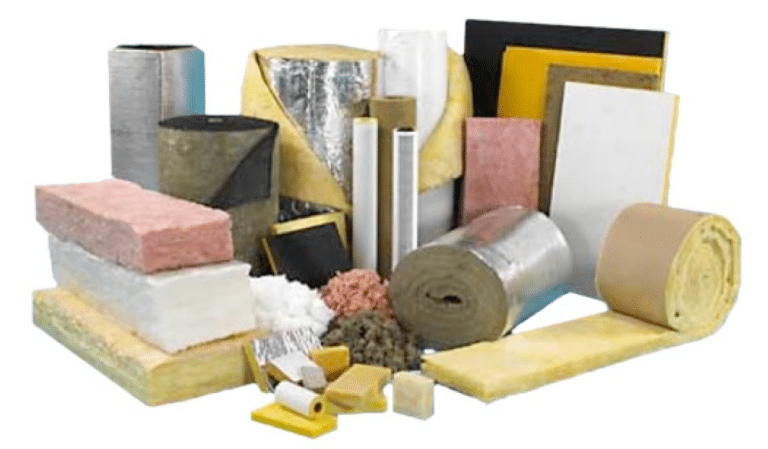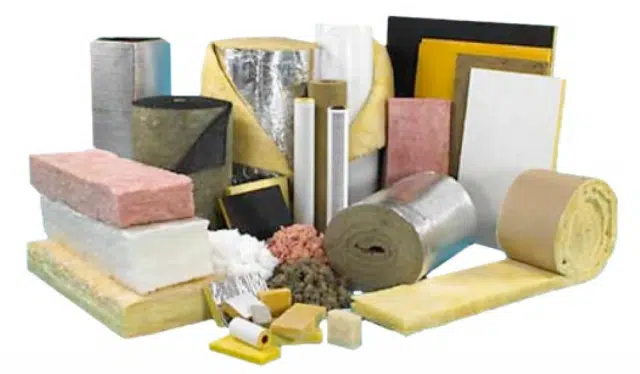 People planning to install new insulation in their attics need to know the different types to choose the best one for their home. 
The three most common types of the attic insulation include:
1.Blown-In Insulation: This type of insulation is made of small pieces of fiber blown into your attic with a special machine. It's usually made of fiberglass, cellulose, or rock wool and helps your attic stay cool during the summer days and warm during long winter nights.
2.Batts Insulation: Also known as blanket insulation, this insulation type is usually installed in long strips and comes in different widths to fit between the joists in your attic.
3.Spray Foam Insulation: Spray foam insulation is popular for many homeowners because it can be sprayed into any shape. It's made of a mixture of chemicals that expand and harden when applied to your attic.
How Much Attic Insulation Costs?
Insulating your attic can cost you anywhere between $1,700 and $2,100, depending on the size of your attic and the type of insulation you choose. What affects the cost of attic insulation?
The first thing you need to realize about attic insulation is that it's not a simple DIY project you can get down with over the weekend. And that means that you can't watch a couple of videos on YouTube, then go to your local hardware store and buy the materials you need.
Attic insulation installation is a complex project requiring a professional's expertise. That's because you need to consider the different types of insulation, the insulation levels required for your climate, and the layout of your attic.
Not to mention, if you don't have the proper equipment, you could end up damaging your attic or putting yourself in danger. Envirosmart Solution is a professional attic insulation company that offers a wide range of services to meet your needs.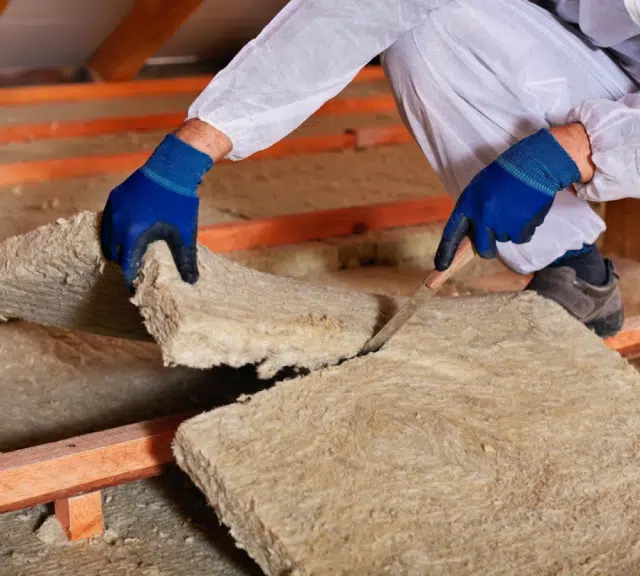 1
What is attic insulation?
Attic insulation is a material that blocks heat transfer and keeps your attic cool in the summer and warm in the winter. The most common types of insulation include blown-in insulation, batts insulation, and spray foam insulation.
2
Why is attic insulation important?
There are many reasons why attic insulation is important. Insulation benefits include lower utility bills, a safer home structure, better air quality, more comfort, and less HVAC wear and tear.
3
Is insulating my attic a good idea?
If you're thinking about insulating your attic, the answer is yes! It will help you save money on your energy bills and keep your home more comfortable year-round. Just make sure to contact a professional for help with the installation process.
4
How much does attic insulation cost?
The cost of insulation depends on the size of your attic and the type of insulation you choose. On average, attic insulation installation costs between $1,700 and $2,100.
5
How can I find a good attic insulation company?
There are many things to look for when choosing an attic insulation company. Some of the things you should consider include experience, accreditation, certification, and customer reviews. Envirosmart Solution has all of these things and more!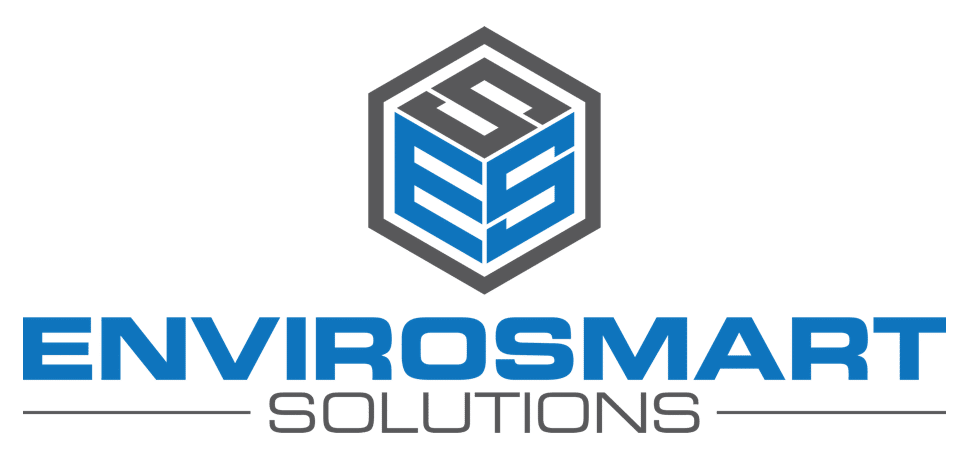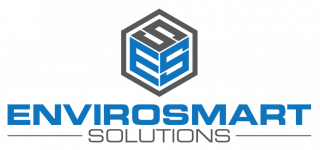 How Environsmart Solutions Can Help With Attic Insulation ?
There you have it! That's everything you need to know about attic insulation. If you're thinking about getting new attic insulation, make sure to contact a professional for help.
Envirosmart Solutions has been in business since 2004 and has the experience and knowledge to get the job done right. We're also BBB accredited and certified by the Department of Energy.
Helping consumers save money on their energy bills is our number one priority, which is why we offer a wide range of attic insulation services. We'll conduct a thorough analysis of your attic and recommend the best course of action.
Then, we'll install the insulation using the latest technology and equipment in the industry. Check out our services and contact us today to schedule a consultation!
we are offering our services in Seatle, Tacoma and other near by areas
Get Your Free Quote Fast.
Fill out this form and we will contact you within 24 hours.
Have a question?
Call now and talk to our qualified professional technician
We're here to answer any questions you have.
You can also email us at:
contact@envirosmartsolution.com
330 SW 43rd St Suite K267
Renton, WA 98057
License # ENVIRSI815KB
facebook messenger: m.me/EnvirosmartSoutions