What You Need to Know About Crawl Space Cleaning
We get it. Crawl space cleaning can seem mysterious and even downright creepy to most of us. Think musty smells and dripping water. Maybe even an encounter with some tenets living in your crawl space rent-free?
Crawl space cleaning is one thing that only gets worse the longer you put it off. It might not be anyone's favorite part of being a homeowner, but must be done all the same.
Your home is like your body, each organ connected to the other. Having a clean, well-managed crawl space is part of home maintenance and might even add years to the life of your house.

Why Is Crawl Space Cleaning Crucial?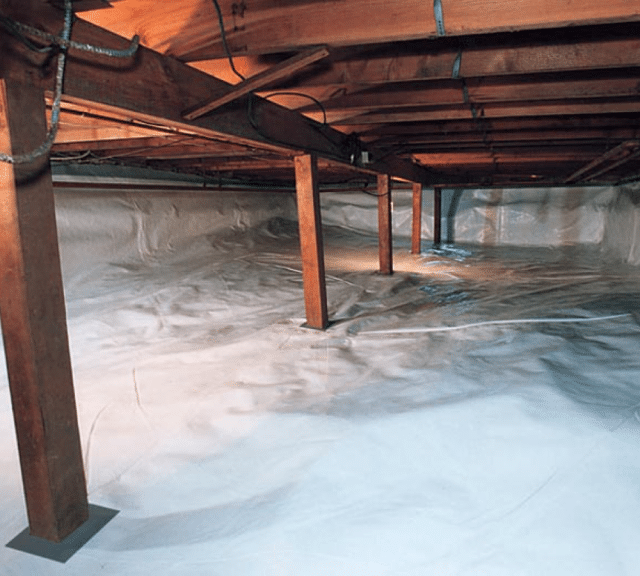 Typically, in Tacoma, Belfair, Snohomish, and Duvall areas, crawl spaces aren't used like basements and barely see any foot traffic year-round. Access is from the outside and is not large enough to get in and out comfortably. You might wonder why even bother with crawl space cleaning since it's not even part of your living space. Cleaning your crawl space regularly basically lets you take a proactive approach towards caring for your home and maintaining its property value.
Your crawl space is not just the foundation your home sits on. It's your home's backstage where all electronic cords, pipes, and other essentials are stashed away. Cleaning your crawl space gives you access to all these core components that keep your home functioning smoothly and contribute to your comfort.
Think of crawl space cleaning services as your annual health checkup. It's no fun, but it helps identify problems that might become major issues later on. Being vigilant regarding home maintenance and nipping issues in the bub can help you save thousands down the road.
The second reason is air quality. Your crawl space greatly impacts the air you breathe and live in. A well-maintained crawl space contributes to better air quality and fewer pollutants and allergens. It'll also help control humidity levels and significantly reduce your energy bill.
How to Know if Your Crawl Space Is Due for a Deep Clean?
So how to determine if you need to clean out your crawl space?
There is no simple formula to apply here. Each home differs from the one next to it.
Your crawl space cleaning will depend on several factors, such as the age of your home and the area's usage. Remember to talk to a professional to clear any dought.
If you have noticed any of the following signs in your home, you're probably due for a cleaning:
Mildew on your rugs
Recent flooding in your area
Musty damp smell that lingers
Mold growth on surfaces in your home.
Damage to your crawl space's vapor barrier
Excess humidity on the first floor of your home
Rodent infestation you can't seem to get rid off
A bust pipe that could've leaked water in your crawl space
If it's been a while since you last set foot in your crawl space, call Envirosmart Solutions today, the crawl space cleaning experts, to take a look at your space.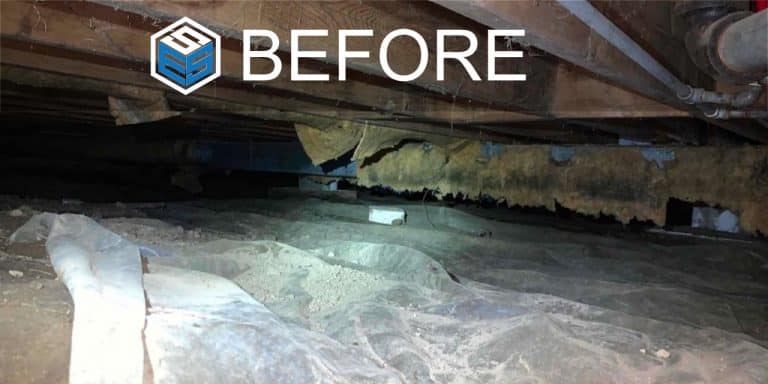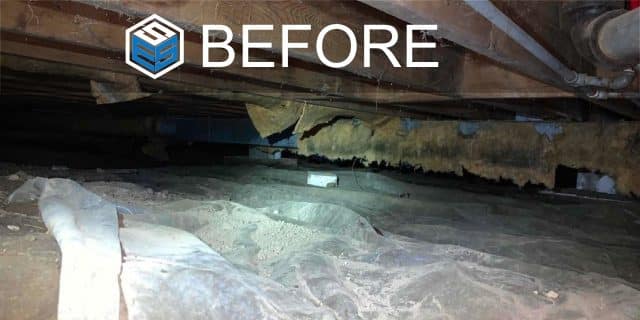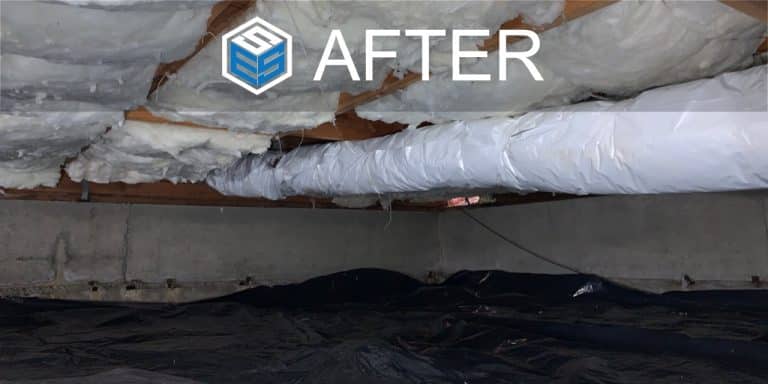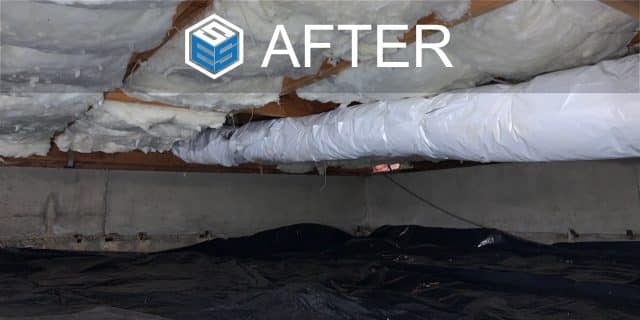 What to Watch Out for During Crawl Space Cleaning ?
Crawl space cleaning isn't like spring cleaning your living spaces. Since it's seldom used, it's hard to stay updated on its condition. There are many things you should be cautious about when it comes to cleaning your crawl space
Standing water accumulated anywhere in your crawl space is a major red flag. Trapped water leads to poor air quality and issues like mold, mildew, and smells.
The issue can be as simple as a leaky pipe. Or it could be something more significant such as your storm drains positioned the wrong way or too close to the house. Especially since Tacoma, Woodinville, Steilacoom, and Tumwater experience both rainy and humid seasons.
Whatever the reason, it's crucial to find the source of trapped water and eliminate that. Simply cleaning and closing your crawl space back up would most likely result in you having to repeat these steps in a few months.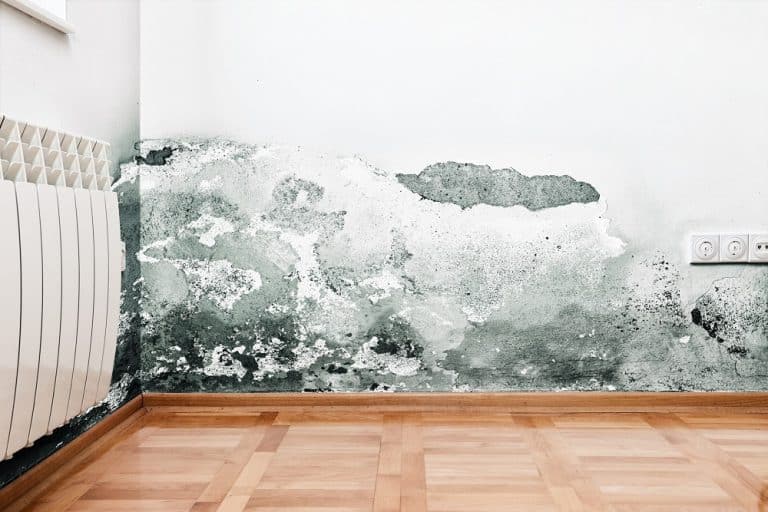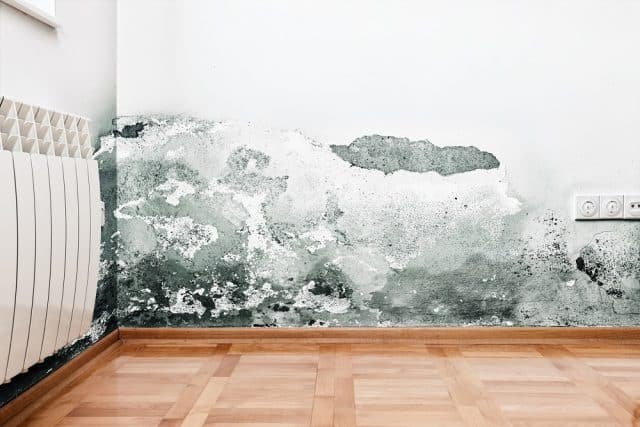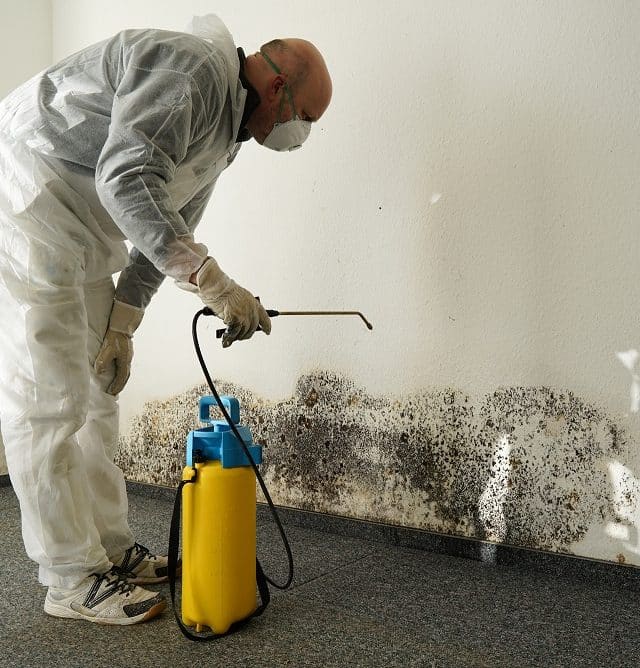 Mold spores are naturally present in the air. But moisture is what attracts them and helps them grow into a problem.
You're more prone to fungal growth if your house has wooden floor joists or other wooden surfaces. Mold in the crawl space means a higher-than-usual amount of mold spores in your home air. That could also be the culprit behind re-occurring allergy attacks and other illnesses.
It's not an issue to take lightly.
Please take proper precautions when handling mold, as exposure can lead to serious health issues. It's best to call in a crawl space cleaning service if you see visible black or white mold.
Experts at Envirosmart Solutions are trained to handle toxic substances safely. Not only will they approach the area with caution, but they'll also treat it with specialized sprays. That'll help you eradicate the problem so it doesn't come back.
Most homes nowadays come with pre-installed insulation. If your floors stay warm in the winter, you might think there's no real reason for you to go prod around in your crawl space insulation. But if the insulation is damaged and coming off, it'll not be as effective.
These things can eventually also have an adverse effect on your home's property value.
If you notice damaged insulation during crawl space cleaning, you might want to fix the issue before it deteriorates completely. Leaving you with a much bigger issue and larger bill to foot in the long run.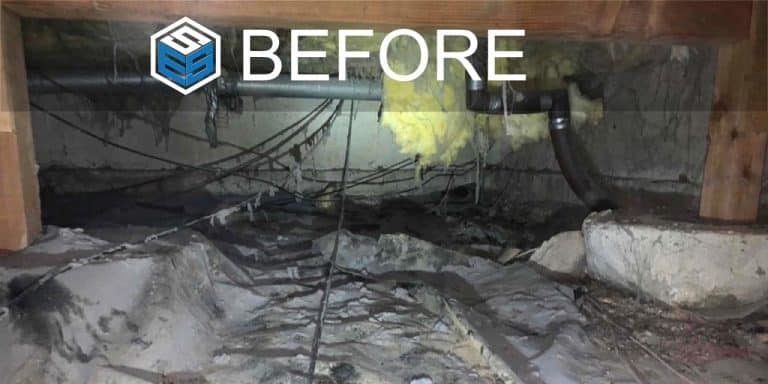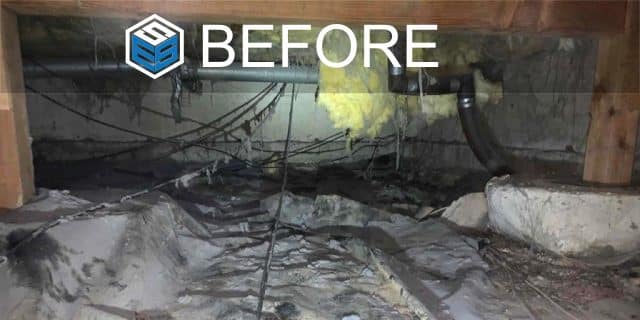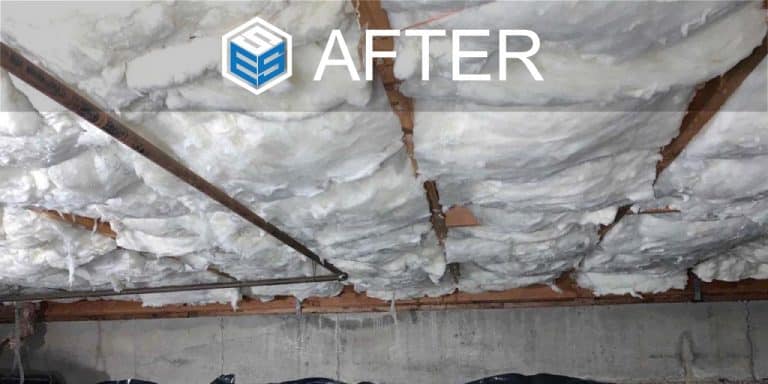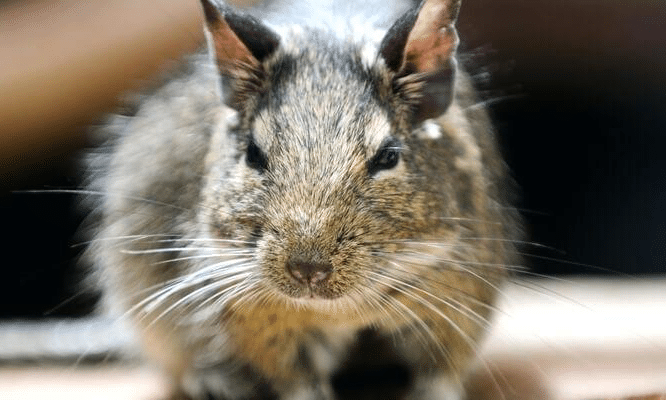 It's common to find pests, especially rats, in your crawl space if you reside in Tacoma, Seattle, or Kent.
Whatever slithers down in your crawl space might not seem like your problem. But they rarely stay confined to the crawl space, which is exactly why you need to deal with rodent infestation during crawl space cleaning.
Pest urine and excrement can be a deadly combination.
Also, expect to find dead rodents if your house is infected with the live ones, which is another health concern for your family. Crawl space cleaning is the perfect time to invest in getting rodents professionally taken care of – once and for all.
Crawl Space Cleaning Frequently Asked Questions
Learning how to maintain your crawl space properly is an investment in your living space that'll definitely pay off in the long run.
Here are some frequently asked questions to address your concerns before starting
1
Can I Clean My Crawl Space Myself?
The answer is yes and no. Crawl space cleaning is generally viewed as a professional task because of the complexity of its nature. If you're in the Tacoma, Duvall, Renton, or Tumwater area.
Envirosmart Solutions offers free quotes and inspections for all crawl space cleaning service.
2
What Do I Need for Crawl Space Cleaning?
The supplies you need to efficiently clean and dehumidify your crawl space depend on the deeper issues you find while cleaning. If you see accumulated water, a sump pump might need to be installed to ensure proper drainage.
3
How Often Does My Crawl Space Need Cleaning?
Just like flipping your mattress, it's a good idea also to give your crawl space a thorough inspection twice annually. You can outsource this inspection or do it yourself if you know what to look for. If you notice any unusual smells or hear any pests, it's time to call for a cleaning.
4
How Can I Better Maintain My Crawl Space?
Honestly, getting an inspection by a crawl space cleaning company is one of the best things you can do to maintain your crawl space and make cleaning more efficient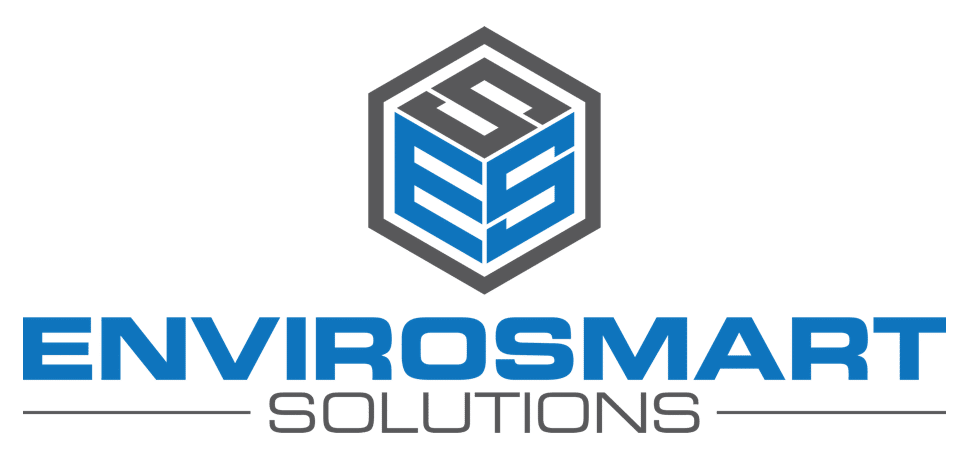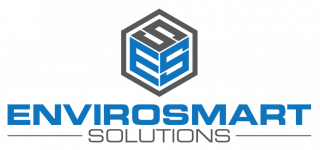 Let Envirosmart Solutions Tackle the Dirty Work
Crawl space cleaning can seem like a daunting task, for a good reason! The good news is, you don't have to do it alone.
Contact us today to see how Envirosmart solutions can help.
Envirosmart Solutions is a top-notch crawl space cleaning company helping residents in the Seattle, Tacoma and other near by areas maintaining their crawl spaces and attics since 2004.
In addition to cleaning and deodorizing your space, we'll guide you on how to maintain a clean crawl space for the months to come. Check out our amazing discounted crawl space cleaning packages today!
Get Your Free Quote Fast.
Fill out this form and we will contact you within 24 hours.
Have a question?
Call now and talk to our qualified professional technician
We're here to answer any questions you have.
You can also email us at:
contact@envirosmartsolution.com
330 SW 43rd St Suite K267
Renton, WA 98057
License # ENVIRSI815KB
facebook messenger: m.me/EnvirosmartSoutions